[Mock Audition review] What to do when you're bored during quarantine? Mock Audition! - An honest review of ADA Mock Audition by David from Chile
This is a review of our 2021 ADA Mock Audition by one of our participants.
If you haven't heard of this program before, head over to this link to see the process! (LINK)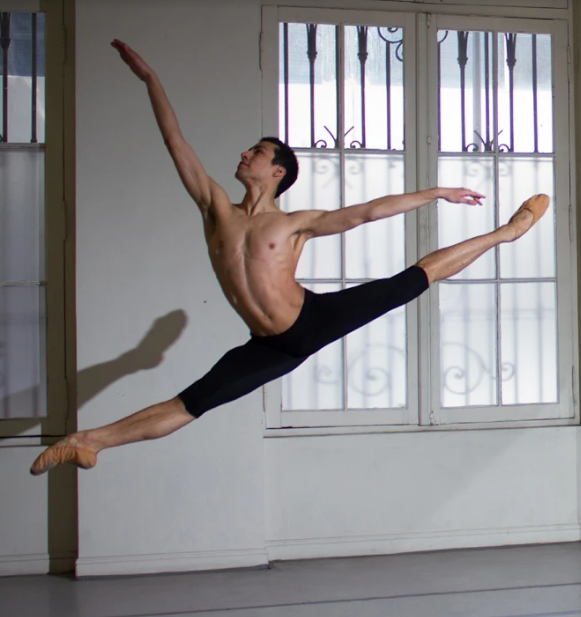 Photo of David Saavedra A. from Chile
David participated in the 2021' ADA Mock Audition
Let' dive into the story!
Q: David! It's been a while. How are you?
I'm here in Germany, but we're still in lockdown. I'm doing a German course and also doing some classes. We have to wear a mask, and they limit the number of people. It's hard to stay in shape during these times, but I'm trying my best to get ready for future auditions.
Q: It's great to hear that you're still keeping busy!
Yeah, that's also why I decided to participate in the mock audition because I had free time anyways.
Q: I see! So was this your first time doing an online audition?
Yes, it was my first time. I have no prior experience with online auditions.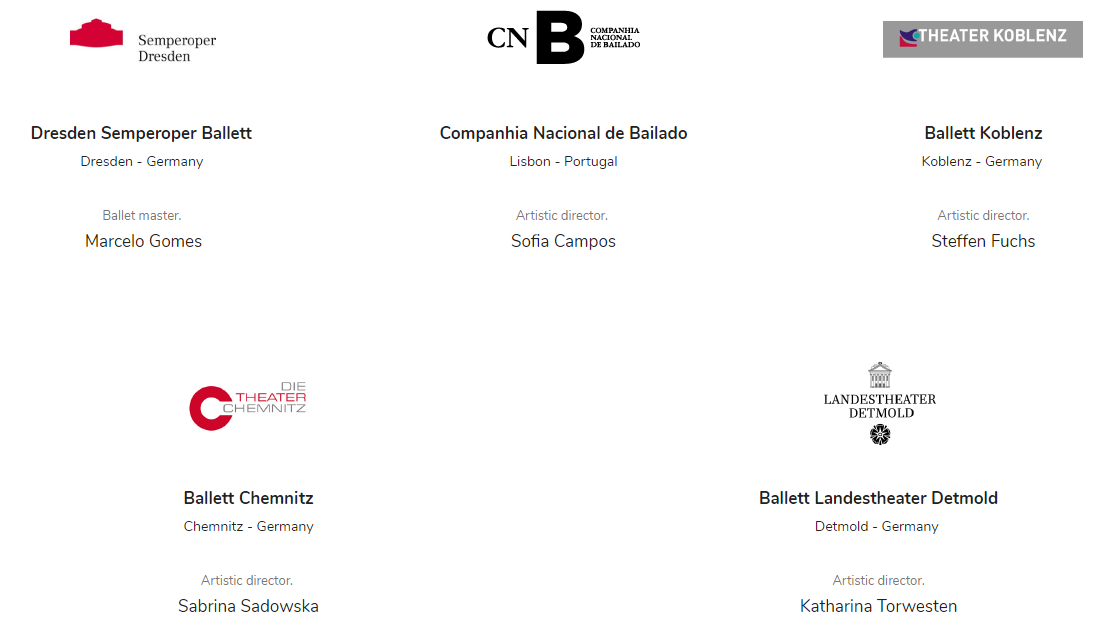 ADA Mock Audition Ballet category Line-up
Q: When you saw the lineup of dance companies for this mock audition, was there one that caught your eye? Or did you have a dream company in mind?
Actually, I signed up for this mock audition as soon as I saw that Dresden Semperoper Ballett was participating. I think it's a really, really good company that I'd love to work with. I auditioned for Companhia Nacional de Bailado before, but I didn't make the cut. For Ballett Chemnitz, I actually applied for their audition for the last season, but I couldn't go because of the pandemic. As for the other companies, to be honest, it was my first time hearing about them. But I did a lot of research, and there's definitely a lot of good companies out there.
Q: I see you have some experience in auditioning. So what did you think about this online mock audition? Is it similar to a real-life audition? Is it more difficult, or easier?
I think it's a little bit both. I mean, during a real-life (offline) audition, there is the stress factor, because the ballet masters, the other dancers… There are so many people watching you, you can get a little nervous.
When you're doing it online, you have more opportunities to record yourself, and you can pick the best video to show the directors. Also, it's easier to learn the choreography through video than doing it on the spot, because you feel more at home in your own studio, and can really take the time you need to learn the choreography. I think this is one of the best perks of auditioning online.
The downside is you don't have a ballet master to give you corrections, and you have to do it all by yourself. Also, you have to find a studio to rent... So, I can't really say which one is better (online or offline). It's different. I think in offline auditions the ballet masters and directors can truly see what you're capable of, in comparison to a video, which is a very short amount of time to truly see your potential. It's hard to show what you're good at in videos.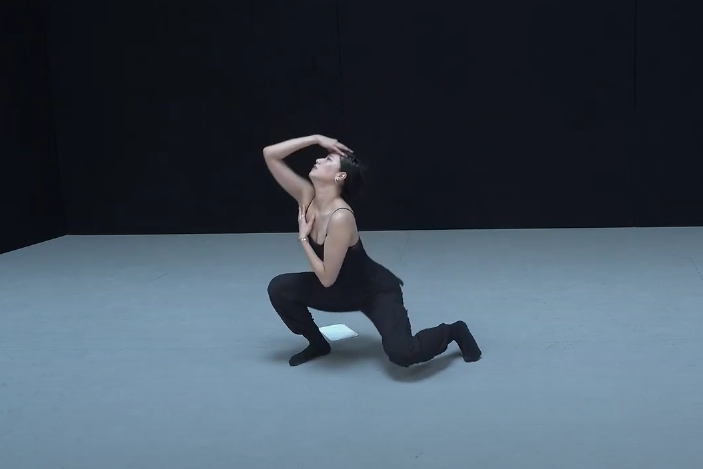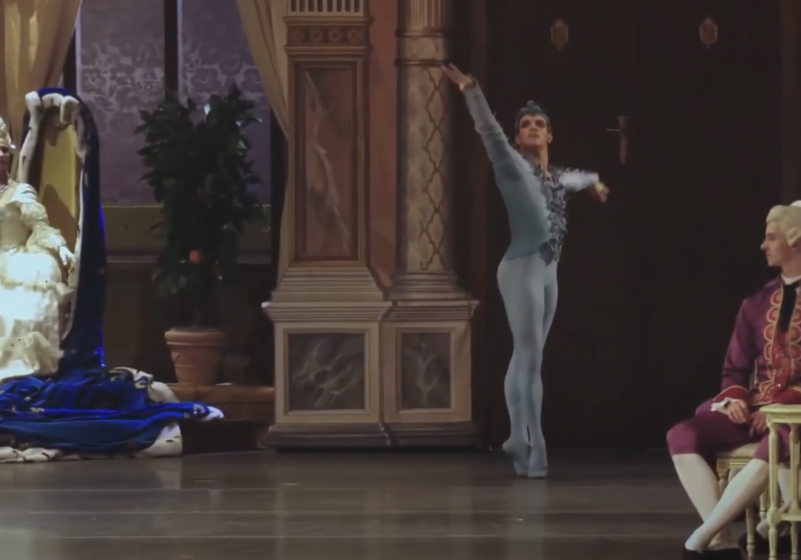 Company assignment of Detmold Ballett (left), Semperoper Ballett (right)
5 companies provide company assignment with each.
Q: During the mock audition, which part do you think was the most difficult? Especially since this is your first time auditioning online.
I think the video assignments were the most difficult. Learning and recording five assignments was definitely challenging.
It was also really surprising to see that even though I did the Ballet Mock Audition, there were a lot of contemporary style assignments. But I do have experience in modern and contemporary styles, so it was fine for me.
Q: Most of the assignment videos didn't have any instructions at all. Would it have been better if there was a teacher giving some instructions?
Yes, for most of the videos, I just watched and repeated them over and over. So I think actually learning it would have made a difference. I think it would be great if we had an opportunity to meet with the ballet master, even if it's only for one hour. Then we can receive some comments and corrections, and also they will get to see how well you can receive and make corrections, how you work with a piece, etc.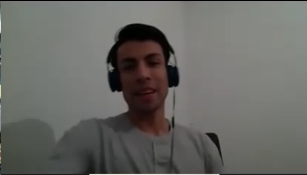 During the Mock interview - Marcello Gomes, Ballet master of Semperoper Ballett(left), David(right)
Q: What about the ZOOM interview?
It was great! The directors were very nice, they were all really professional.
Q: That's great to hear. When you received the feedback, was there anything that surprised you? Did you learn something new about yourself?
A: There was a comment that I needed to improve my upper body, I think maybe because I'm too skinny, compared to my legs. I also saw one that said I needed to improve my coordination. I've never really heard these comments before, so it was nice to get to see it clearly on paper so that I can improve.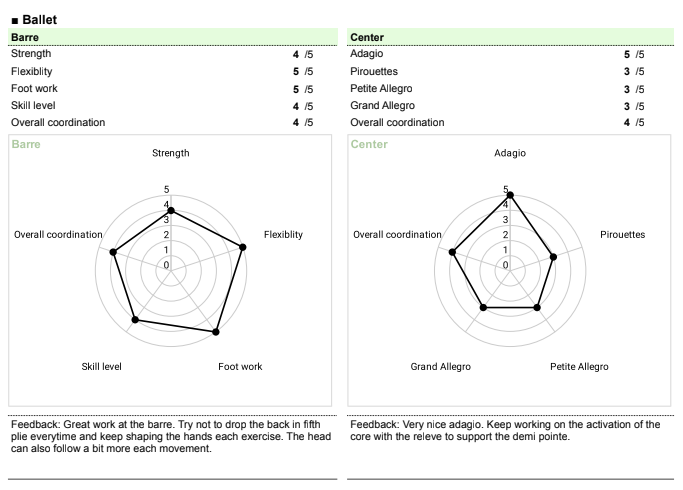 Part of David's evaluation report - detailed feedback was given from the artistic directors.
Q: Why do you think this feedback is better than a contract offer?
A: In real-life auditions, you don't receive any feedback. They only tell you "Yes" or "No". They never tell you "Why", what you can improve on, etc. But the feedback provided by the ADA Mock Audition was very detailed, so that was super nice. I've never seen anything like this before, and it's a good opportunity to learn about myself and my dancing.
Q: Then, do you think this Mock Audition is a good program for dancers to prepare for auditions? Especially for young dancers.
Yes, definitely, because not everyone can travel to Europe. I think it's a really good program. Also, because of the materials required, I now have my CV, my photos and my class video prepared for other auditions as well. If I see another audition in the future, I can just apply right away since I have everything, that's very convenient.
Q: We actually have an audition for several companies in September (Asia Dance Audition - Contemporary). Do you think the dancers should try the Mock Audition first?
Sure! I think it's really good preparation. The price is also much cheaper than travelling around in Europe.
Q: Last question, overall, what did you think of the ADA Mock Audition?
Everything was great. It was my first time doing this kind of program, and my first time doing it online too, but I was surprised by how well organized it was. The email, the feedback, the instructions… Everything was so clear, I was clear on every step. It was PERFECT.
Q: Thank you so much!! We hope to see you in the future!
Thank you, take care!