[2020] Joining a new company during the pandemic - Polish Dance Theatre | Namkung Jinwoo (Korea)
Watch Namkung Jinwoo's full interview here! (Click CC for English subs)
- Dance Planner: Hello, Jinwoo! How have you been?
Please tell our followers more about yourself, and what have you been up to lately.


Jinwoo: Hi, everyone!

I'm Namkung Jinwoo, and I've been dancing at the Polish Dance Theatre since April 2021.

I've been on summer break since July, and have been travelling around Europe since.




I originally planned to go back to Korea since this was my first holiday after joining the company, but I decided to stay in Europe as my parents agreed that was the safest choice for now.

Because the guidelines and policies surrounding COVID19 changes constantly, I tend to stay within cities or countries that have fewer confirmed cases.




Namkung Jinwoo's performance
in 2020's Asia Dance Audition - Contemporary
- We're glad to see you've adjusted well to life in Europe!
Time really does fly. It must be crazy to think about the day you first arrived in Poland.


Yeah. At first, I was really excited about creating a new life in a new city, but the moment I got off the plane, I suddenly realized that I would be living in a foreign country, and I felt kinda hopeless and scared.
The scenery in front of me is completely different from what I'm used to in Korea, so I was quite nervous, actually.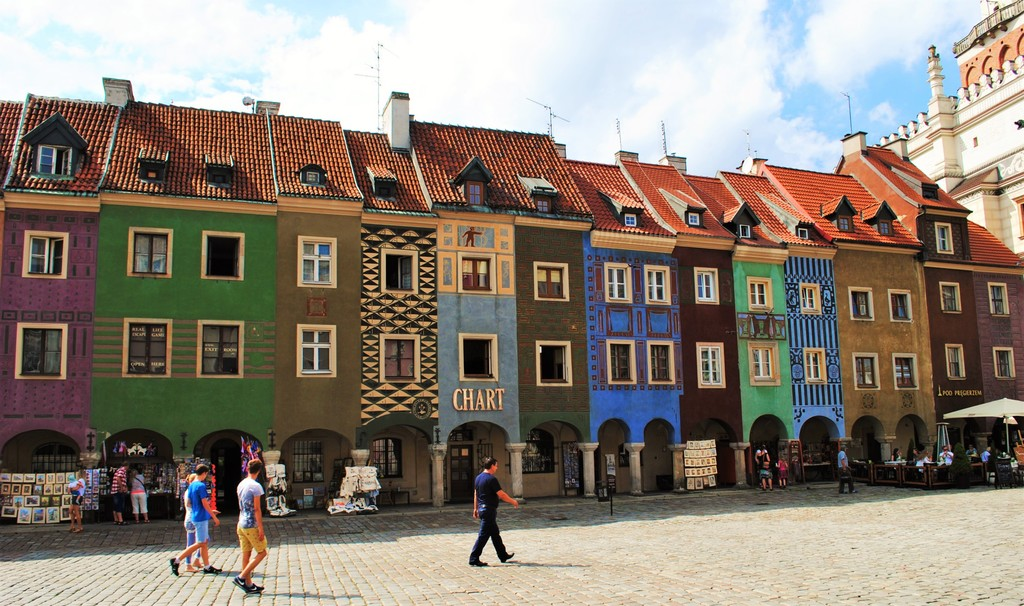 Jinwoo's new journey in Poznan begins
- I can't imagine how overwhelming that must have been!
So how did you overcome it and adjust to life in Poznan?


I made a few friends and got close to them. They were really considerate and spoke to me slowly.
They were very keen to teach me different things, so that really helped me settle in. I'm glad to have such good friends.
My artistic director also told me this:
"We have a lot of time, so just take it slow. Everything is done step by step, and there's a time and process for everything. So don't worry too much and be patient."
I was relieved when I heard that. Thanks to everyone's constant support and consideration, I could adjust to company life without any pressure.
So, I really want to take this chance to thank my director and company members for believing in me and helping me constantly. Thank you.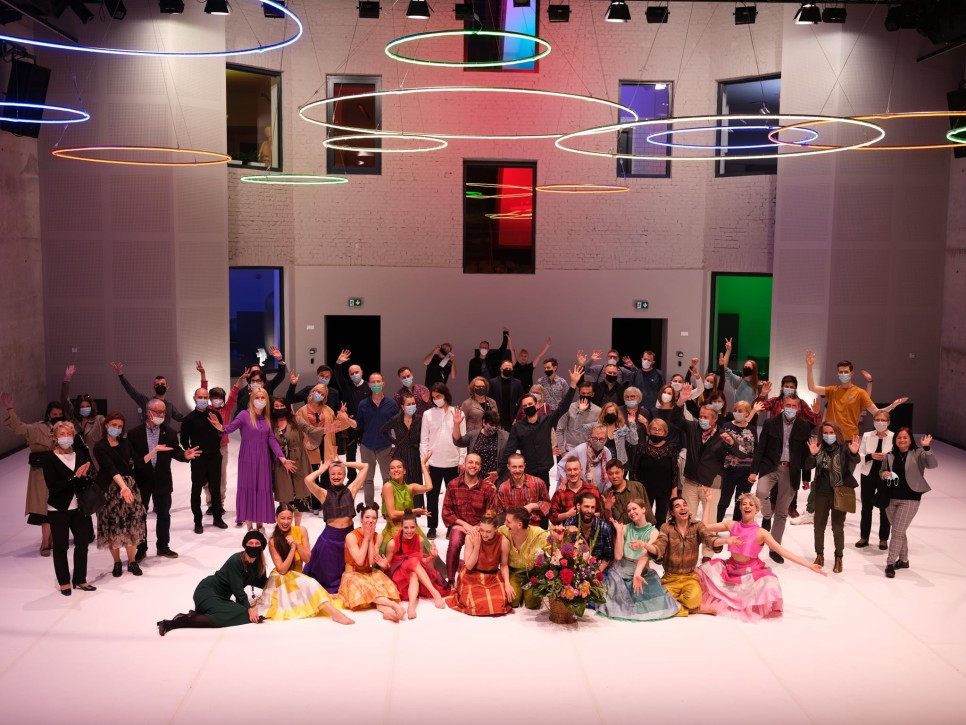 The opening ceremony for the new headquarters of the Polish Dance Theatre, and Jinwoo's 1st performance with the company
(Can you spot him in this picture?)
- Your profile is now up on the official website of Polish Dance Theatre!
How did it feel when you saw that?



Jinwoo is listed as an artist on Polish Dance Theatre's official website.
(http://ptt-poznan.pl/en/team/pracownik/en)
I felt a sense of belonging.
It felt like I'm truly a part of Polish Dance Theatre now.
I kept checking the website even before it went up because I've been working and performing with the company.
Then one day, the manager suddenly asked for my resume.
And then the next day, my information was suddenly up on the website.
I was amazed by their speed, to be honest. Haha!
- Can you tell us what Polish Dance Theatre is like?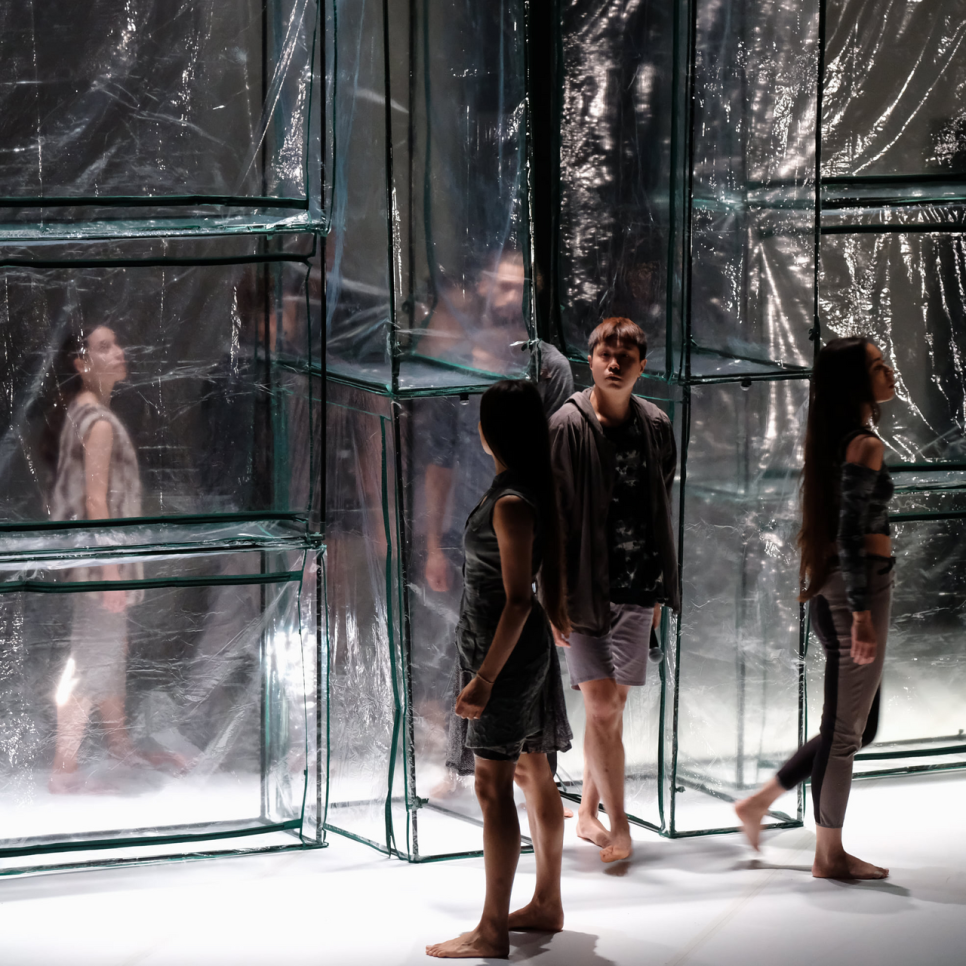 I haven't been around too long, but from what I've experienced,
it seems like this company invites guest choreographers quite often, and that creates an environment for dancers to experience different dance styles.
I think these types of collaboration is a good opportunity for dancers to learn new things and go out of our comfort zone.
It's only been 4 months, but I've done a lot of online (digital) and offline performances in Poland, and I've also been on tour. I went to Berlin and Düsseldorf, and I have an upcoming tour to Münster, Germany, and London, England in September.
The London show could be cancel due to the current situation, but it was still exciting to perform in different countries and cities. It's such a privilege to be able to travel while working. 😊
(Photo: "Romeos & Julias unplagued.Traumstadt", created by guest choreographer Yoshiko Waki.)
- How did you prepare yourself for life in Poland?


Fortunately, the company manager took care of everything,
from finding an apartment, to booking COVID19 tests and vaccination for me.
Especially for the vaccination, I had to go to a different city.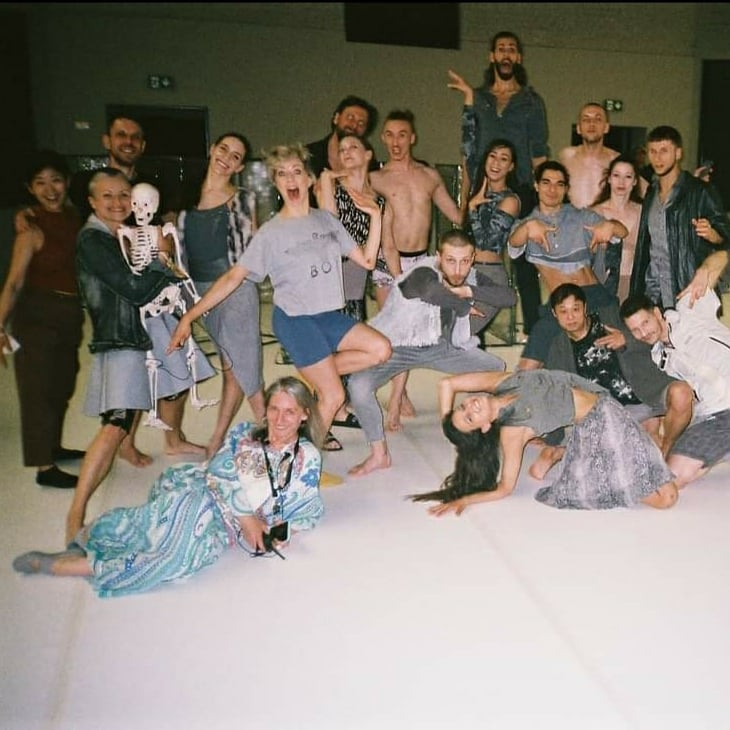 But the manager drove me back and forth with his own car,
and even took pictures for me.
There was another time when I hurt my knee during rehearsals,
and my manager not only booked a reservation at the hospital
for me, but stuck together and took care of me during the entire process. I owe him big-time.
Dance Planner also contacted me from time to time to see if I was settling down well, and helped with things like applying for a residence card or looking for an apartment.
I told them that my manager have been helping me out a lot, and they told me it's a very unique case. Not a lot of dancers get to receive the treatment that I did, because companies are always very busy during the season. I think I'm very lucky to be in this company and surrounded by these lovely people.

(Photo: A group photo of Polish Dance Theatre.)
- You were worried about not being able to speak English before you went.
Seeing that you have so many friends and is travelling alone, how's your English now?
I think it's definitely better than when I first came to Poland! 😁
I still think there's a lot of room to improve, but at least I can understand and communicate,
even though I wouldn't call myself fluent.

I find it helpful when the company members speak slowly to me. I actually discovered a great way to learn.
Whenever there's something I don't understand, I ask my friends to tell me again in simpler words.
Then, I write it down and make sure to use it in a conversation on the next day.

I also took some classes with Dance Planner's "Dance Company English Program".
I started right after arriving in Poland because I was worried that I wouldn't be able to adjust well.
The teacher taught me some frequently used words and expressions in rehearsals, class, and performances,
and that really helped me a lot while working at the company.

Before, when they gave me orders during rehearsals, I just read the room and guessed what they were saying.
But now, I listen to it with my ears and understand it with my mind.
When I have questions, I'm not shy to ask too. 👍
The English class provided me a chance to speak freely,
and that helped get rid of my fear and awkwardness of speaking the language,
and it was a good for me to start making conversations with my new friends.
Daily phrases like "Are you on Instagram?" was really helpful.
- We're glad to see you're enjoying your holiday travelling.
How's the COVID19 situation in Europe now?
Jinwoo is spending his summer vacation around Europe.
(There is no outdoor mask mandate.)
I traveled to Germany and Austria, and I'm currently in Prague, Czech Republic.


I got vaccinated, so it's relatively free for me to travel. But I always make sure to check the latest updates before going out. I also check the situation of neighboring countries and cities.

In Poland, there are at most 100 confirmed cases a day, and in Czech Republic, it's always around 200 cases.
The situation is definitely better than Korea, with almost 2000 cases a day.

Since it's summer holidays for almost everyone in Europe, a lot of people are crowded at beach resorts,
especially in the Mediterranean. So, I make sure to avoid those crowded areas.
Jinwoo performing with Polish Dance Theatre.
- We always see pictures of you on Polish Dance Theatre's Facebook page.
How many shows have you been involved with since April?

I took part in an online performance as soon as I got there.
And I also participated in the company's first offline performance of this season.
Then I toured with my company to Berlin and Düsseldorf, Germany.

I did two more repertoire with the company, but since I'm still getting used to the style here,
there are some performances I didn't get to join.

I hope to be in every single one for the next season!
- What was the most memorable performance you did?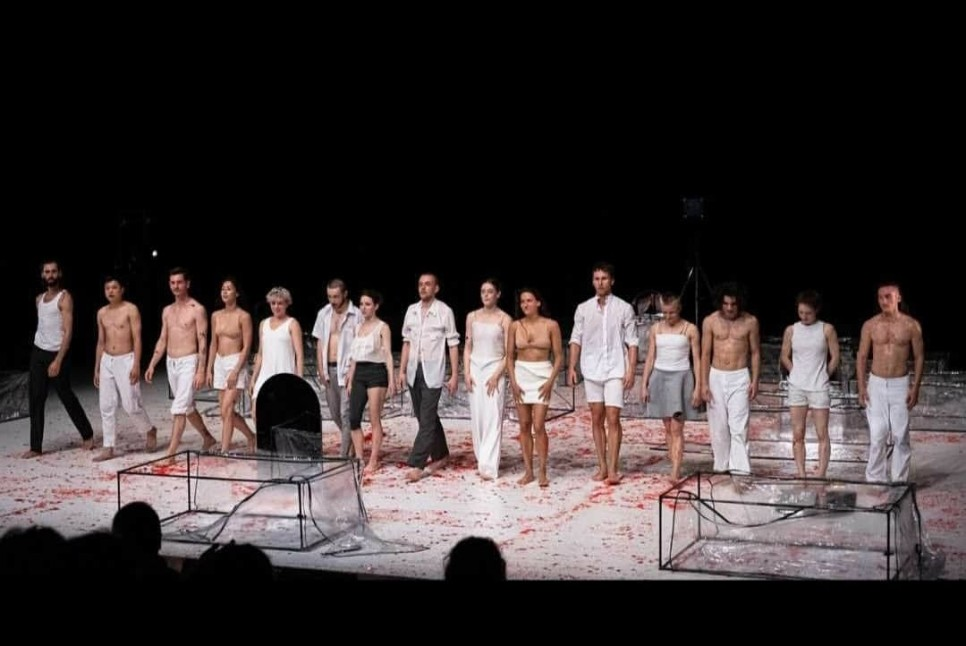 Every performance has a different meaning to me, so I can't really pick one.
The first performance I ever did with the company was an online performance (Obiecana Ziemia Obiecan),
and the second performance (Kurka Wodna) was the Polish Dance Theatre's first offline performance of the year.
And lastly, "Romeos & Julias unplagued.Traumstadt" was my first time working with a guest choreographer (Yoshiko Waki), so all of them are precious memories to me.
When we did the offline performance, the audience kept their social distance by leaving one seat in between.
We sold out for all of our shows, and it felt amazing.
- Can you tell us the process of a performance, from creation to stage?
First, my day in the company looks something like this:
Arrive at 10AM, warm-up class (1.5 ~ 2 hours)
- Rehearsals -
Lunch time (2-3PM)
- Rehearsals -
Finish rehearsals at 6PM
- Performance (if it's show day) -
I think it usually takes about a month and a half to create a piece of new work.
The choreography process is similar to Korea's.

The choreographer gives a theme or motive, and we improvise it.
Then, we develop the choreography with those sequences, and make it into a complete dance work.

Something that I noticed was different from Korean companies was that every dancer has a unique style.
Sometimes they'll show movements that I've never thought of before.
Each person's expression and flow are completely different, it's fascinating.
- What about the audience? Did you notice anything different?
Well, there isn't really a huge difference, except that the curtain call is reallyyyyyyy long.
I keep going on and off stage until the audience's applause stops. They clap for a really long time. Haha.
The most memorable audience was the one I met when we toured to Berlin, Germany.
She was a grandma, and clapped her hands after the performance while shouting "Thank you" in German,

After the performance, I left the theater with my company members, and the she was waiting for me.
She looked at me and told me to wait for a moment, and showed me her phone.

On it was Google Translation, and she was trying to tell me "You were the most beautiful today."


It was a very proud and touching moment.
- You've mentioned before that you future goal is "to dance with Polish Dance Theatre for very, very long time".
Has that changed since?
No, it hasn't been that long, so for now, my goal is still the same.
It's my first time working in a foreign country, and it's been less than a year, so I think it's too soon for me to think about going somewhere else.

I want to learn more, gain more experiences, and make more good memories here at Polish Dance Theatre.
I'm very fortunate to be here, it's been really eye-opening, and the members are all so kind and nice.


Sometimes, I even say this to some of the members I'm closer to: "Let's dance here together! Don't you go anywhere else~"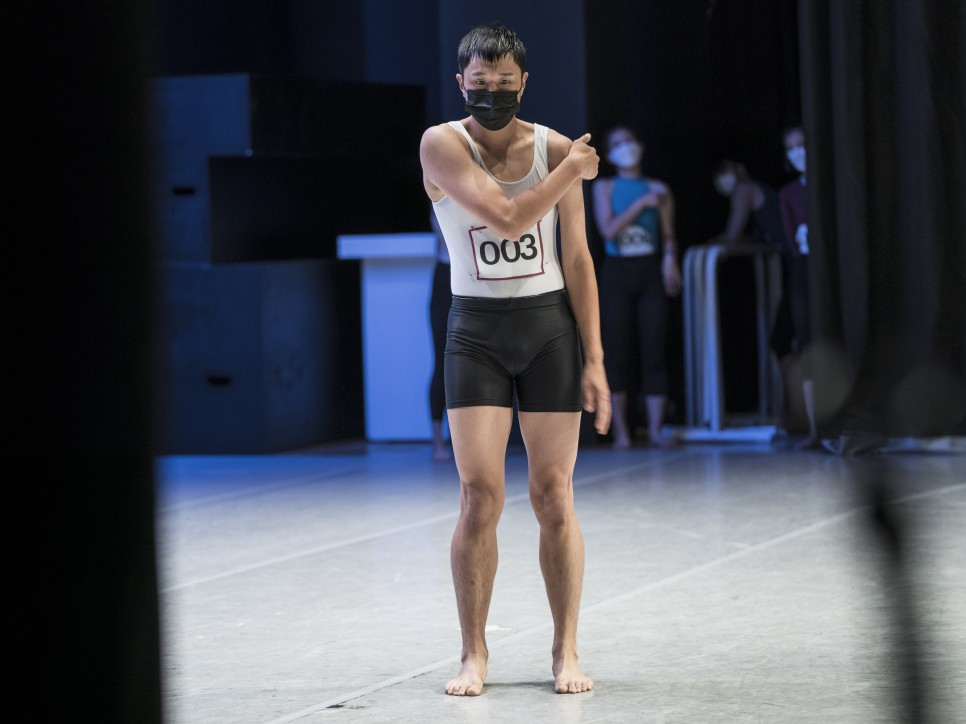 Jinwoo at the 2020 Asia Dance Audition
- You were able to audition for Polish Dance Theatre at the Asia Dance Audition, and eventually got a contract.
If you didn't participate in the ADA, what would you be doing now?

I'd probably still be working with my dance teacher in Korea.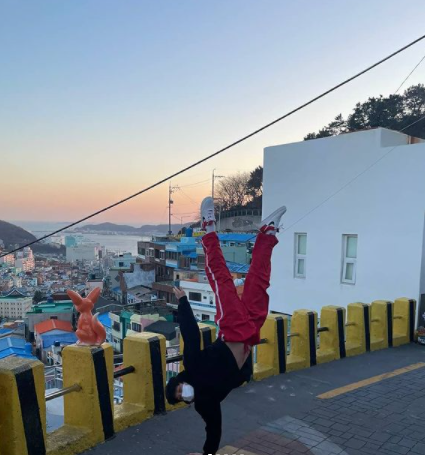 I've been dancing with him right until I went for the audition.
So, if I hadn't auditioned, I imagine I'd be making new choreographers with him.

Also, I would probably continue teaching.
I think either way, I would have found a way to maintain a busy life.
I guess you'll never know how things will turn out.






- You said you've been dreaming of working at an overseas dance company for a long time.
Before participating in the ADA, did you do some research on your own?

Yes, I searched for information about auditions and workshops.
But since most of them were overseas, it was difficult for me to attend. It all felt too foreign for me.


- You said in a previous interview that you wanted to experience working in an overseas dance company in your 20s.
What made you decide that?

I just thought that if I don't do it in my 20s, it would be harder after that age.
I mean, yes, you can still dance abroad when you're in your 30s, but I think it'd be better to do it when you're a little younger.
As I get older, I think I'll have more things to consider before making a life-changing decision like this.

Especially during last year, it was hard to predict anything at all because of the pandemic.
So I just went for the audition, because I might not get another chance like this next time.


- What are some benefits of working abroad as a dancer?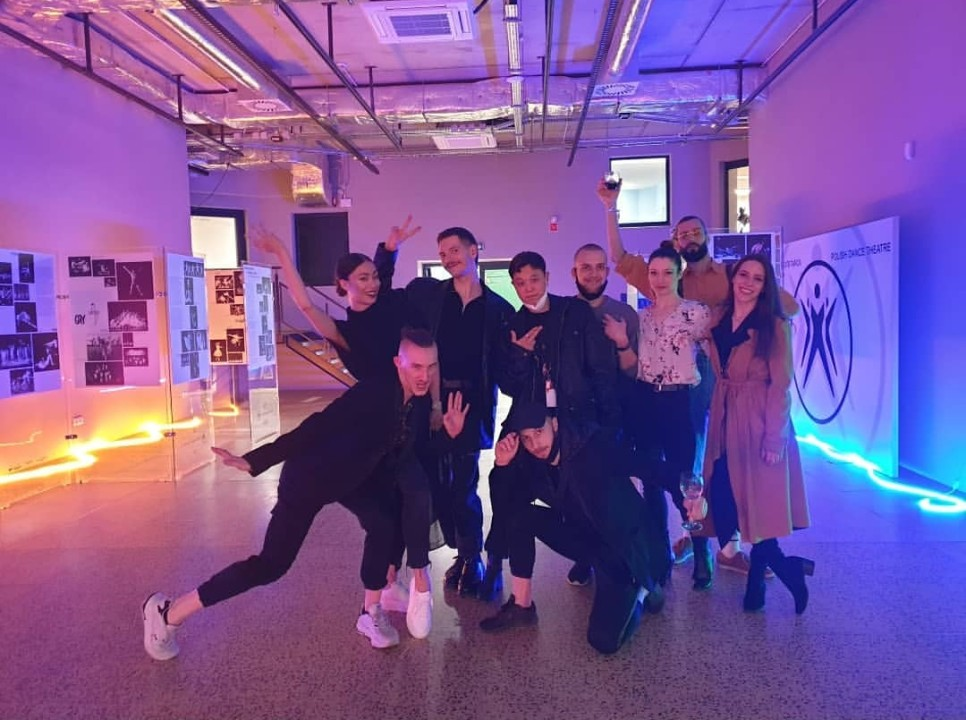 This might not apply to every company, but what I love about it is:
1. When there's a show, we always have the next day off.
2. If we are continuously performing for a few days, the days off will be accumulated, and we get a week off or more!
3. I got a regular contract, so I have a stable income (with performance pay as a bonus!)
4. We get to collaborate with guest choreographers and experience different dance styles
5. Touring to nearby cities or countries! It's always nice to see new sights


- This year's Asia Dance Audition is coming up soon!
Do you have any words of advice?


I really encourage anyone who's interested to participate.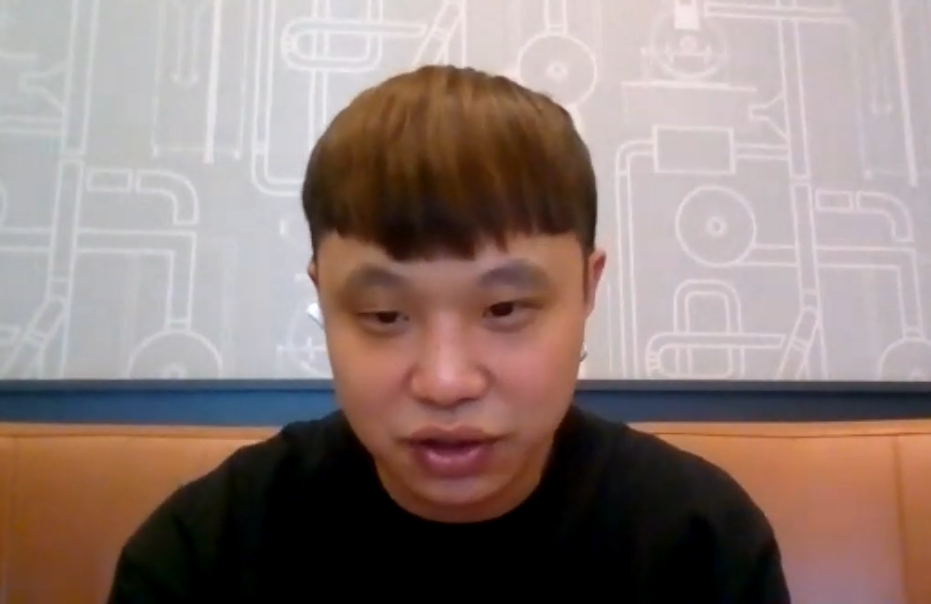 You might not get another chance like this again, so grab it!

Don't be intimidated of making mistakes. If you do your best, great things will come to you.



- One last question: Please describe Asia Dance Audition!

It's the land of opportunity!


- And what about Dance Planner?

They are like my manager.
They literally take care of everything from A to Z.

After getting an offer from the company, they helped with me with the contract, visa, English classes, and settling down in general. They also constantly contact me to make sure everything's okay, and provided mentoring sessions.

If I had done it alone, they would be so many things I could've left out.
But they prepared and explained every step to me, they were really reliable and made me feel at ease.



Jinwoo, thank you for sharing your experience with us!
We hope to hear more good news from you soon!
---
Watch Jinwoo's contemporary solo from Asia Dance Audition here!


Jinwoo's performance in the final audition for Polish Dance Theatre
that captured the director's attention:
---
Here's YOUR chance!
Register for this year's Asia Dance Audition before 9th September
Company line-up: Tanzcompangnie Konzert Theater Bern, Halberstadt Ballett, Pfalztheater Tanz, Quorum Ballet