Notice[ADA Mock Audition 2021] Mock Interview Schedule | 모의면접 시간표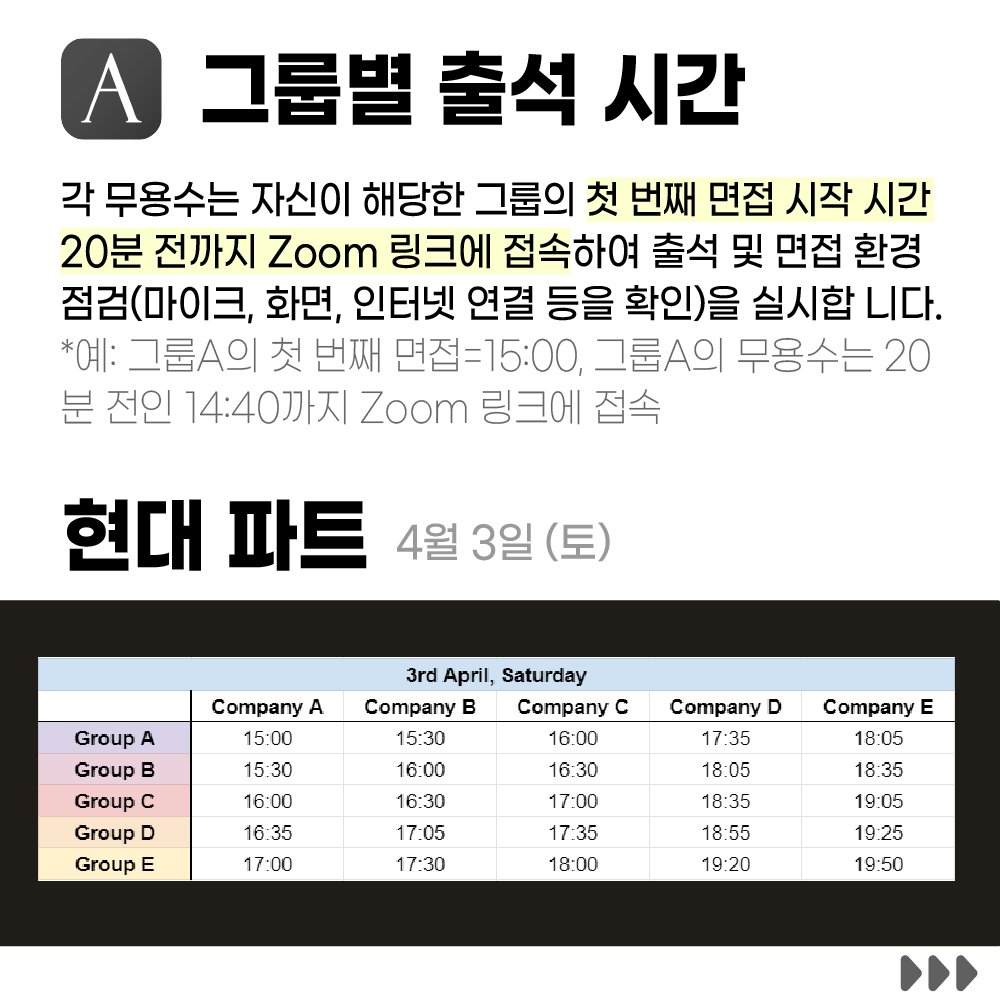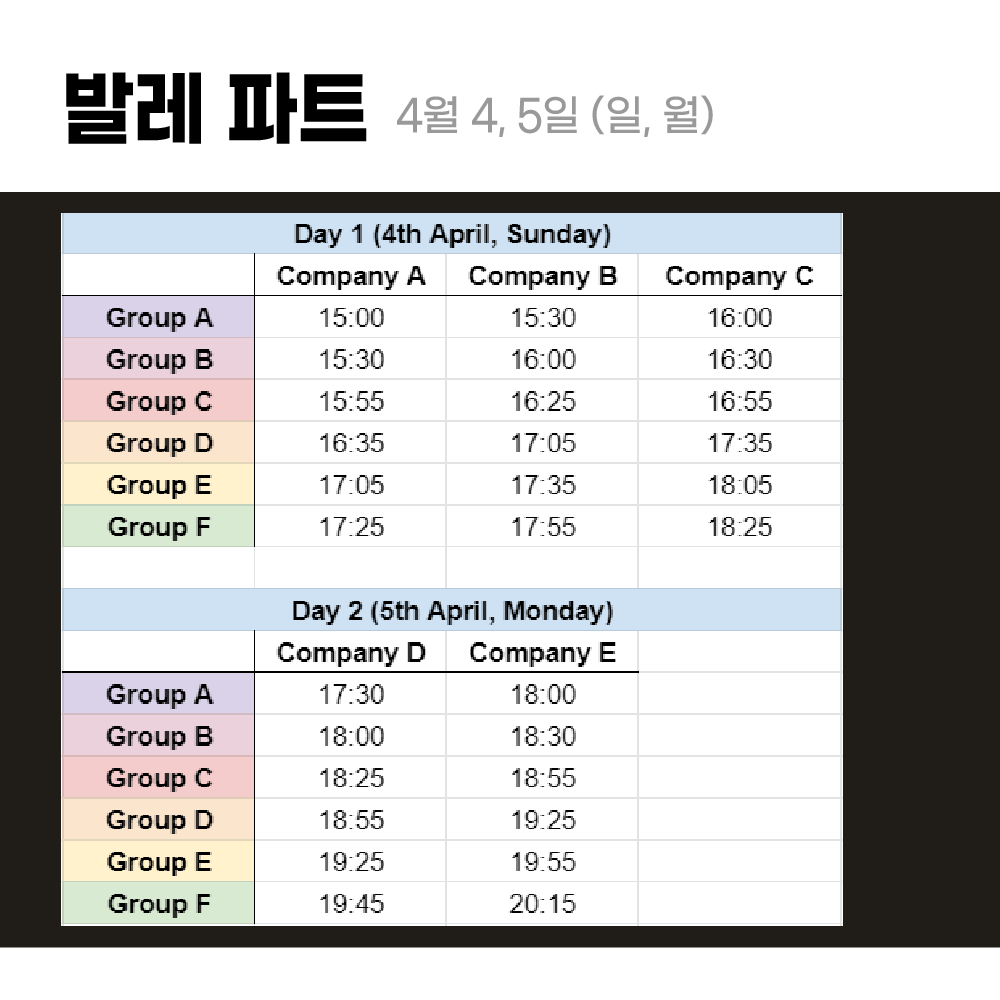 모의 오디션 참가자 여러분께 모의 면접 시간표를 안내드립니다.
위 내용은 참가자 개인 이메일로도 발송되었습니다.
현대파트는 4월 3일 토요일에, 발레파트는 4월 4~5일 일~월요일에 걸쳐 모의면접을 실시합니다.
📌 중요 1
그룹별 첫번째 면접시간을 확인하시고, 면접 시작 20분 전까지 출석 확인 및 면접 환경 점검을 위해 Zoom 회의실에 접속해주시기 바랍니다.
예) 그룹A의 첫 번째 면접=15:00, 그룹A의 무용수는 20분 전인 14:40까지 Zoom 회의실에 접속
📌 중요 2
4월 2일 금요일에 무용단 이름이 포함된 상세 시간표와 Zoom 접속 링크를 참가자 개인 메일로 전달할 예정입니다.
---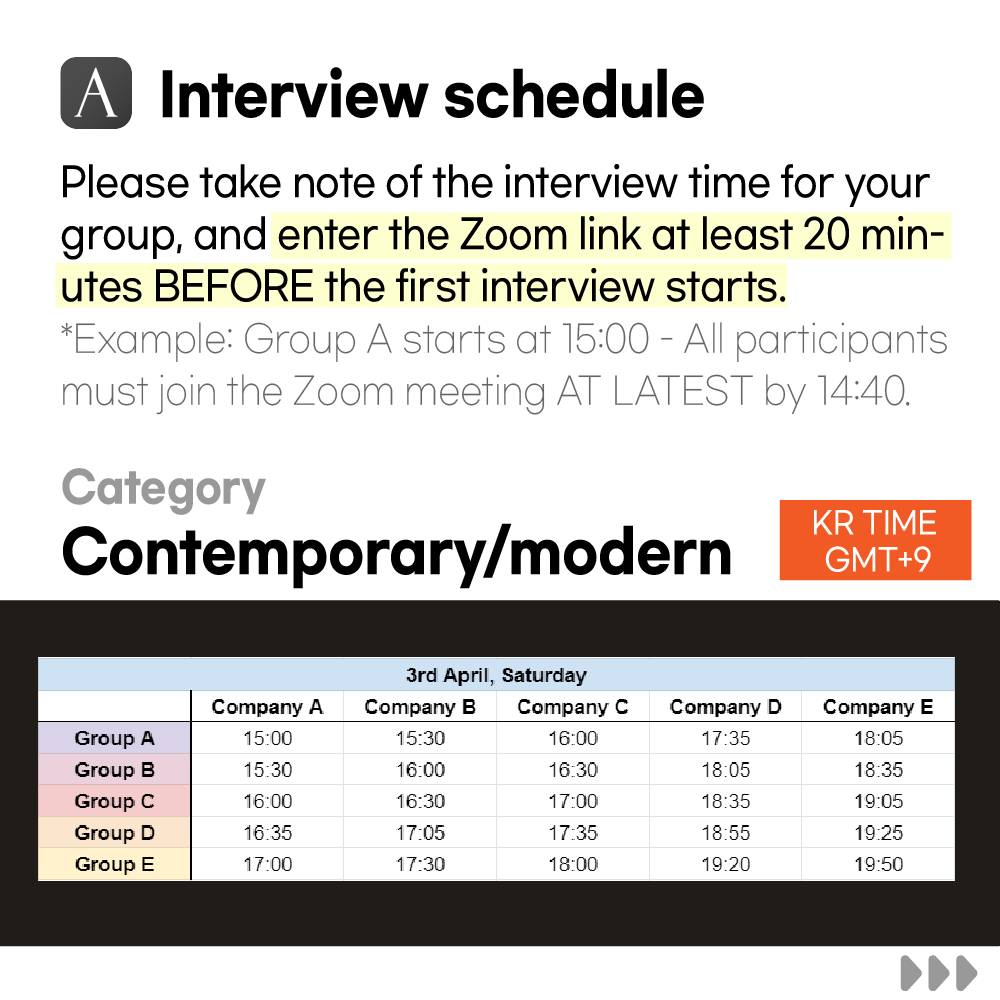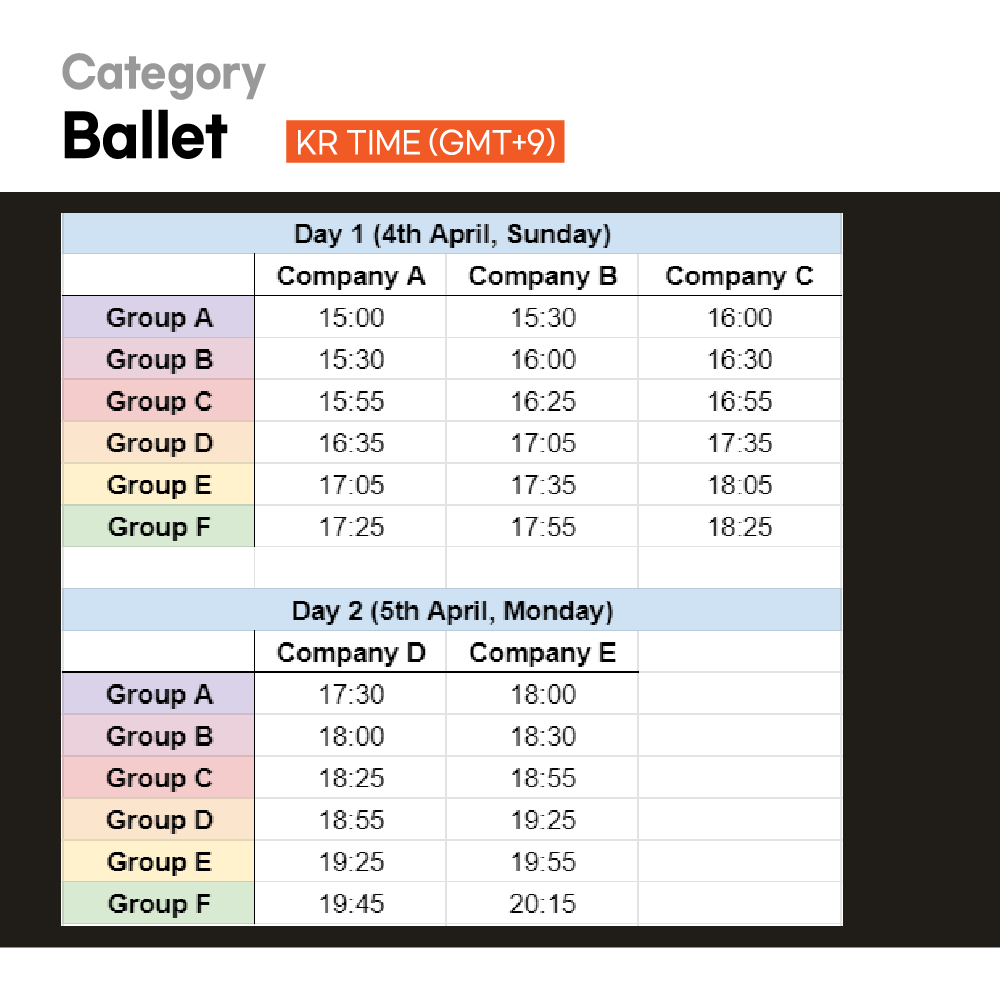 This is an announcement for the ADA Mock Audition's - ZOOM Mock Interview schedule.
(More details have been sent out through email.)
The mock interview for Contemporary Mock Audition will take place on 3rd April, and the mock interview for Ballet Mock Audition will be two days, from 4th ~ 5th April.
📌 IMPORTANT
Please enter the Zoom meeting 20 minutes before your first interview starts to check your internet connection, audio, and video settings.
※ Example: Group 1 starts at 15:00 - All participants must join the Zoom meeting AT LATEST by 14:40.
📌 IMPORTANT
The detailed schedule including the company names will be sent out this Friday (2nd April), along with the Zoom link.
Organized by @danceplanner_official